Good reasons
that speak for the coin and money counting machines from ECC: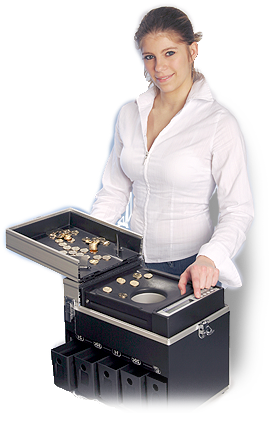 We produce real professional quality made in Germany.
As a family business we want to produce quality. Because we are directly connected to the customer. We are happy to show you the cheapest way to your individual, efficient cash solution but we do not offer China goods that do not deserve the term professional. As far as possible our components come from German quality production.
Counting money is a matter of trust.
Trust in our 40 years of know-how.
A money counting machine is a tool that must work. Customers, some of whom have several hundred of our machines in use, are not satisfied with less than the best.
You don't become an industry leader by chance
... but through constant performance and further development. In the German tobacco industry, we have been the number 1 for years, with devices that do their job under the most adverse conditions!
We would be pleased to convince you of this as well.
In daily use
at over 1,000 customers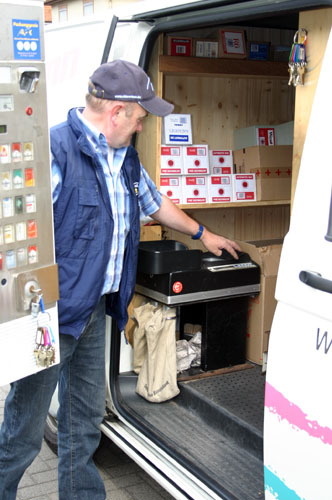 Approximately 300,000 cigarette vending machines have to be operated safely and reliably in vehicles every day!
Several thousand machines are in use every day. Especially in the German tobacco industry, our devices have established themselves as a valuable work tool due to their reliability and counting accuracy.
in the slot machine industry
in the municipal administration
in the tobacco industry
in the washing industry
in the vending sector
in the parking area
in market operations and in many other industries our money counting machines are used.
Service Guarantee
Service as it should be – guaranteed!
Gehrig devices are reliable and maintenance-free for years.
In case of service, however, everything must be done quickly.
We know how important it is to have a working tool. For this reason we offer you the fastest possible service.
This usually means a repair within 24 hours, as well as shipping by an efficient partner.
We are also happy to send by express delivery on request.
If you have any questions, our entire team is at your disposal. We are also happy to help you by telephone at any time.