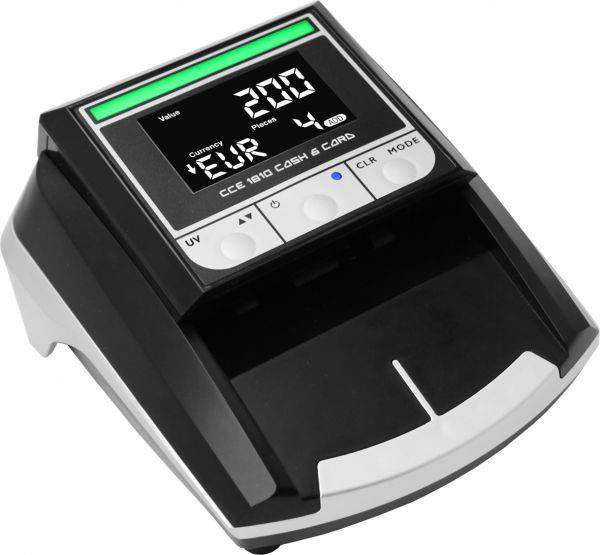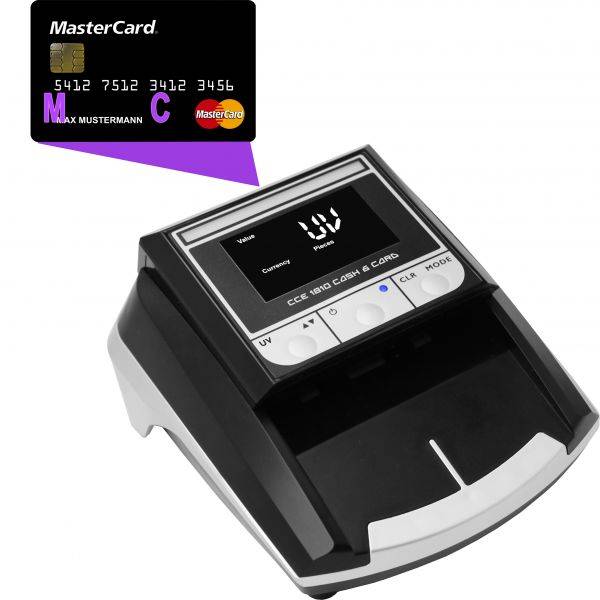 Banknote validator
The authenticator you can rely on!
Anyone who uses authentication devices and checks banknotes directly on receipt must be able to rely on their device!
This banknote validator has proven itself and has been found by us to be very good. The optimal banknote validator to avoid losses during cash acceptance!
Now also with checking of credit cards!
We are happy to advise you on all questions concerning our coin counting machines, banknote counters, banknote sorting machines and all our accessories.
Delivery time:
2-3 workdays
Simple operation
Credit card verification can be switched on
CHF (incl. new 200 CHF), EUR (incl. ES II 100/200 €), GBP (incl. new 5 / 10 GBP), PLN (incl. new 200 PLN)
Exam ECB certified MT, CS, MG, IR, SD, WM, TH
Update function via PC program or SD card
Power supply unit included in delivery, battery optional
L x W x H: 157 x 137 x 83 mm
24 months warranty